Regional Labour Hire currently require general farmhands to assist on a commercial poultry farm located in Gingin.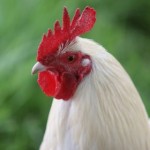 Major duties and responsibilities include the following:
Responsible for the health and wellbeing of poultry stocks
Collecting eggs from floor and manual and automatic nests
Feeding and handling chickens
Collecting and documenting birds
Farm cleanout – washing/sweeping floors, dismantling/cleaning feed pans
Other duties as required
To be successful for this position you must be physically fit with the ability to complete manual handling tasks, must be able to work on your feet all day.
This position is paid at the hourly rate of $23.66 plus penalties.
Please send your CV/resume to jobs@rlh.com.au.
We thank you for your application.