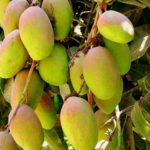 My clients based in Gingin, require staff for the upcoming mango season commencing at the end of February.
Duties include picking mangoes, packing mangoes, sorting mangoes according to quality and any ad hoc duties, as required.
Previous experience in horticulture environment will be highly regarded but not necessary.
What is necessary is readiness to work reliability, commitment to the job and an eagerness to pitch in.
This is paid at the hourly rate of $23.66 and does qualify for a 2nd year visa
Must have own transport as no public transport is available
Please send your resumes to jobs@rlh.com.au
We thank you in advance for your applications